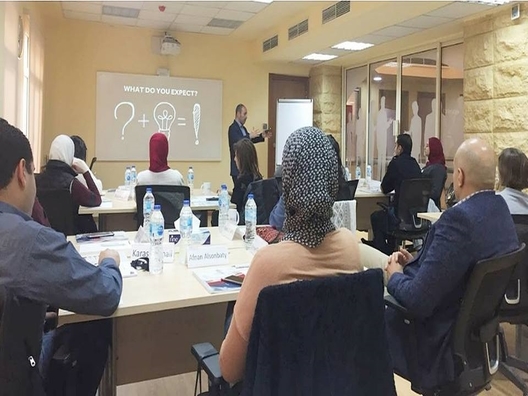 CBI: Check Out JOBMASTER's Latest IN-HOUSE Workshops
Are you a recent graduate?
Do you have 1-8 or more years of experience?
Then CBI is definitely the workshop for you.
Like always, JOBMASTER is taking over the world of Learning and Development through its first round of the Competency Based Interview workshop in 2018- also known as CBI- which took place from 24th till 26th of February 2018 and instructed by JOBMASTER's CEO, Hisham El Badawy.
In CBI, you could find all ranges of professional experiences from different backgrounds starting from fresh grads till seniors who aim to be CBI certified interviewers since the workshop is accredited by CPD, Continuing Professional Development. This UK accreditation allows the participants to have on the job experience as well as credit hours through the development plan set by JOBMASTER's HR experts.
By applying this plan, a strong relationship is built between the participants and the instructor as the latter act more of a consultant to the first during their learning journey by following-up on them after taking all the required workshops to evaluate their practical application of knowledge gained during the sessions. Participants undergo set of assessments upon completion of the workshop to obtain the JMDA (JOBMASTER Development Academy) certificate.
So could your HR career get any better? You can have both theoretical and experiential learning with an international accreditation and delivered by Egypt's leading CBI providers, JOBMASTER.
To apply for the next round, please contact us through: businessdevelopment@jobmastergroup.com