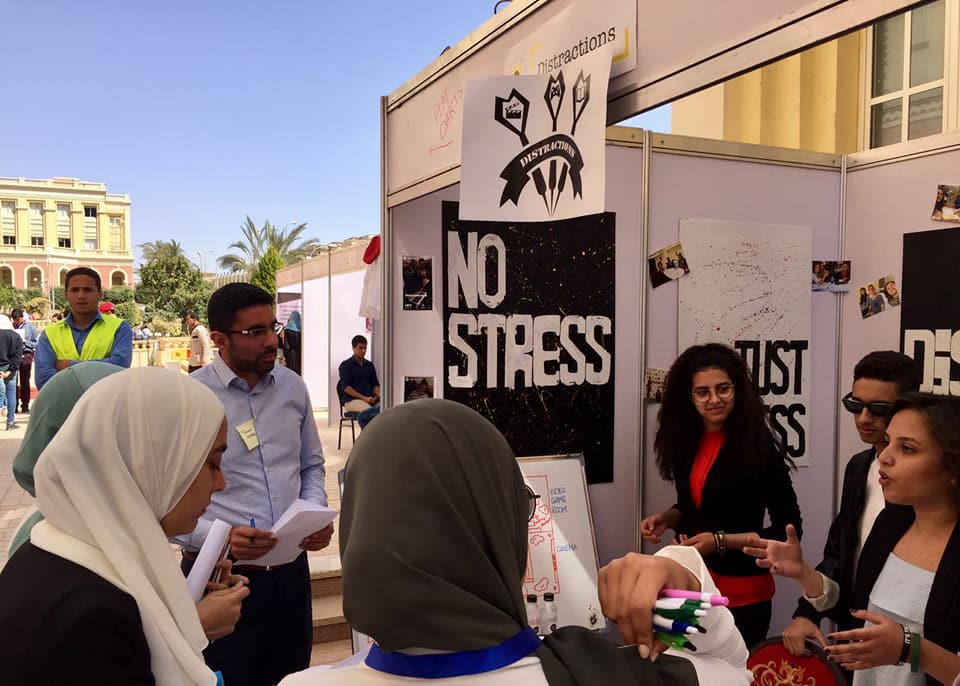 Meet the Startup which Turns School Students to Business Owners in just 4 Months
Empowering youth has been JOBMASTER's slogan throughout the company's history starting from partnering with Universities in Employment Fairs to expanding its efforts across different platforms of youth development.
This year, the company has taken a new direction in supporting young talents through teaming up with startups as they're the society's future builders. ISpark was a great approach to collaborate with as the organization's objective is to help school students choose their career and become mature enough to build their own startups.
JOBMASTER was part of one of their successful annual events, Young Entrepreneur competition, which basically supports school students to develop their entrepreneurial as well as personal skills to come up with ideas for establishing their new businesses. The age of the contestants ranges between 16-18 years old across different schools in Cairo who enthusiastically aim to wisely pave their career path as early as possible with the new ideas of startups that they wish to build.
The competition took place on March 17th, 2018 in British University in Cairo gathering more than 20 brilliant startup ideas. The festival is the last station of a four month program funded by USAID, Ministry of Trade and Arcadia that students from international schools take to develop their entrepreneurial skills and present them on the day of the event.
From our side, Commercial General Manager Mahmoud Abdallah was part of the panel judges which involved passing by each booth to listen up to the students' pitching and consequently assess the practicality and feasibility of their concepts. The panelists then gather to choose the most applicable yet innovative teams to win the competition. At the end of the day, the winning teams get cash prizes as an incentive to start putting their dreams in action and implement their ideas.
This is just a beginning of a prospering alliance between JOBMASTER and iSpark so that both can grow, learn and develop.
About iSpark:
ISpark is a mission driven company that aims to build a more competent generation focusing on school students through connecting them with personal and career development opportunities.
For more info about them, please visit iSpark's website: www.isparkegypt.com