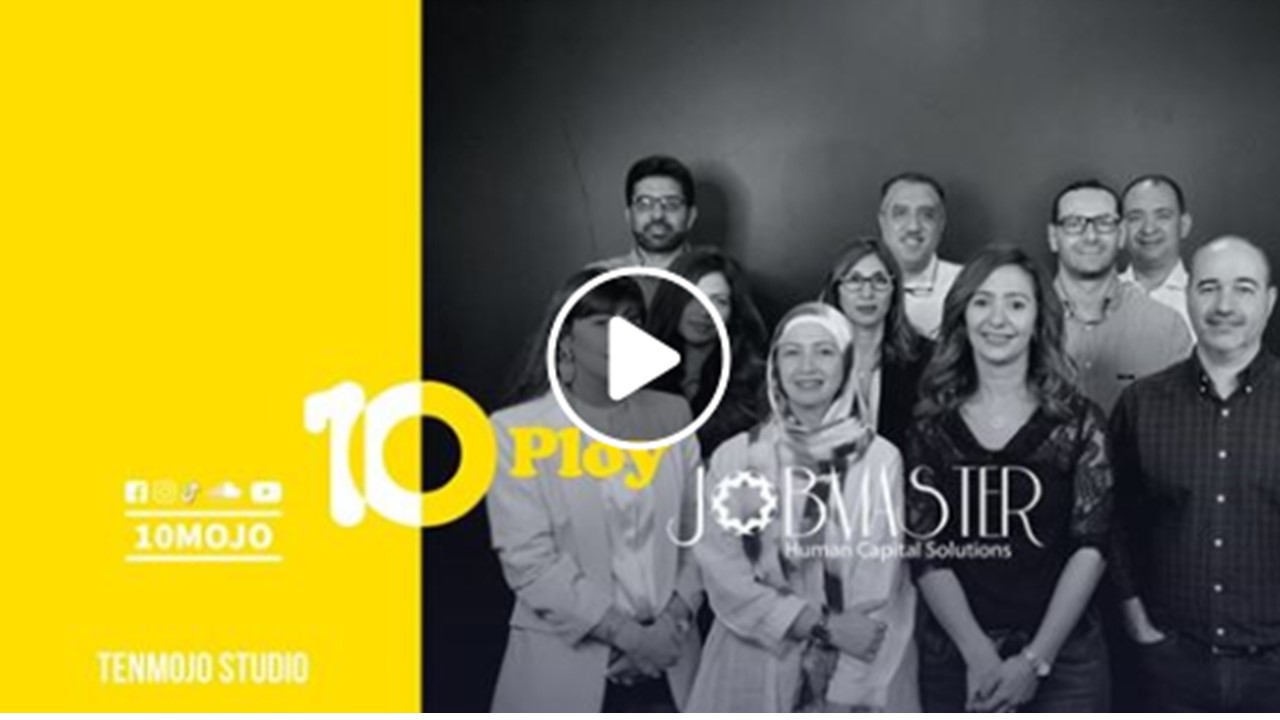 10PLOY - Employment Journey Series
JOBMASTER, in partnership with 10MOJO - The first 100% smartphone studio in the middle east – have put together 24 episodes, covering the employment journey, on 4 phases, for this year's 10PLOY season.
JOBMASTER is particularly excited about this project, as the aim is to help individuals and businesses as they navigate the employment journey, especially during the pressing times of COVID-19.
Each phase is designed to address where people find themselves at the different stages of the employment journey:
Phase 1: Starting the Employment Journey
At the beginning of the employment journey, individuals are discovering more about their competencies, skills, and areas of development. Individuals also learn how to differentiate themselves from competition and the strategies that can be taken for interacting early with the market.
Phase 2: Looking for a Job/Employment
By the second stage of the employment journey, individuals are being guided on how to look for the right job and how to be prepared. Examples of areas covered:
Competencies/ skills nowadays
CV/ Resume tips & recruitment service providers
Interviews & CBI
Assessment centers dos & don'ts
Phase 3: Getting the Job/Starting Employment
At this point in the employment cycle, there are important pillars in employment that need to be top of mind, for both the employee and the employer:
Accountability
Agility & how to achieve it
KPIs
Positive & healthy working environment
Flexible working culture/ environment
Career Development
Development centers
Succession planning
HR role
Phase 4: Searching for a New Job/Ending Employment
At the last stage of the employment journey, we try to gain insight into the different reasons why individuals find themselves exploring new job opportunities
Changing jobs
Retention plan
Self-employment vs. full employment
To catch all 24 episodes of the 10PLOY Season – Employment Journey, visit our Facebook page: