Our Story
Since its establishment in 1995, JOBMASTER accelerated into becoming one of the leading Human Capital Solutions providers in the MENA region by gaining rapid acclaim for our enhanced knowledge and accumulated practical experience in the Human Resources field, in addition to our diversified exposure.

Founded by a group of young entrepreneurs, JOBMASTER initially started as a pioneering recruitment firm. As the Egyptian market matured, JOBMASTER soon recognized the growing need of different and comprehensive human resources solutions, thus introducing its diverse range of services while maintaining high quality and expertise.

Since 2007, our branch in the UAE has been handling an increasing number of projects within the GCC region in a more culturally personalized approach, towards providing high quality tailored services to our clients. By 2010, our keen provision of existing and ongoing core projects in KSA, Libya and Qatar, followed by our expansion in Sudan in 2014, ensures our permanent delivery of expert, high quality services on a regional basis.

With the desire to continue expanding, offering trusted and cost-effective services to our clients, while maintaining our extended customer care operations and guaranteeing successful partnerships, JOBMASTER is constantly fostering many diverse partnerships, acquiring certifications and accreditations in areas like CPD and BPS, and as of 2020, joined the Global Impact Consultancy Group (GICG).

GICG kicked off by focusing on growing local and international HR solutions, expanding to executive hiring, followed by marketing and branding. Yet, what truly makes it unique, is how the services of the technical solutions have been embedded across all the other key players, since their inception.

GICG is the vision of gathering key players with the expertise and ambition to maintain being market leaders and form an all-embracing powerhouse group to create a meaningful impact for clients.

GICG Partners:
JOBMASTER Team is committed to providing the highest quality Human Capital Services, while providing premium level of professionalism. By maintaining an insightful eye on the human resources market updates and best practices, we increase the efficiency and the effectiveness of our partners' organizations, and assure boosting a solid partnership with our large pool of major local and multinational clients, through a variety of customizable solutions.
Our Journey Over the Years
-our-growth[body]

JOBMASTER

HR Consultancy

People Assessment

GCC Regional Office

HR Learning & Development

A Word from Our CEO & A Word from Our GM
After a journey of more than 25 years since JOBMASTER Human Capital Solutions' establishment, a moment of gratitude is necessary for the efforts and energy our team has put into making JOBMASTER the great business it is today.

Constant growth and success are a challenging feat, considering all the uncontrollable variables that come into play, and even more so when a business has reached the defined peak of industry success. JOBMASTER's ever-evolving appetite to grow knows no limits, so making the decision to break-through the growth saturation, JOBMASTER joined the Global Impact Consultancy Group. GICG is the vision of gathering key players with the expertise and ambition to maintain being market leaders and form an all-embracing powerhouse group to create a meaningful impact for all stakeholders.

I am very proud of JOBMASTER for recognizing the need to grow beyond the defined limits, allowing us to gain regional exposure, expand services offering, and enrich the client experience. By joining GICG, Our HR solutions has become more strategically directed and much more business oriented.

Becoming part of a business group has been of great benefit, both to JOBMASTER and GICG, moreover, it has been interesting to see these benefits positively influence our internal corporate culture and team. When many organizations of different backgrounds work together, it encourages faster and more dynamic service delivery and quality, and team members grow beyond their roles by learning from different people, with different business backgrounds. Its delightful to witness how each partner in GICG is exploring new ways of doing business inspired by the synergy created between the partner organizations.

Looking ahead, JOBMASTER will continue to raise the bar in regional offerings by pushing the limits of excellent service delivery and continue capitalizing on the value of being part of GICG.

I am confidently pleased of JOBMASTER today and very excited to see the many future successes unfold.

Hisham El Badawy,

CEO at JOBMASTER Group

JOBMASTER has been HOME of many generations for more than 25 years, serving the Egyptian, Gulf and African markets with its expertise and know how.

We are delighted that we have been contributing to the Human Capital mindset transformation since 1995 and growing business across all HR services with a diversity of partners, both clients and business. Our partners have reinforced our abilities to reach the top of the field while being locally conscious when applying international standards across many countries.

Our stakeholders are our key to success and we are inspired to repay them with the same kindness through various approaches:

Our employees have been the leading factor in positioning us differently from competitors with their agility, competencies, commitment, diversity and values. Invested in their success, we always promise to empower their capabilities to be the most knowledgeable on hands experts, to be our ambassadors should they decide to explore different career paths externally, and to always welcome them back, as many have, when they decide to return to HOME.

Our clients trust us to be their consulting partner year over year, and we are investing in widening our network of alliances and partnerships to bring them the most up-to-date international standards, technologies and benchmark practices, to deliver them with the value they expect and deserve.

Our country/community are developing tremendously in the most recent years and we aim at playing a part in this development by providing our expertise in different sectors, either for free, or at reduced financial rate, to spread the Human Capital Improvement in all sectors: Governmental, Public, Army and NGOs.

Our business partners have been a constant support in growing our international knowledge and in return JOBMASTER has paved the way for them to enter various industries and regions, expanding their network and contributing in maximizing their market shares.

Our shareholders are the financial backbone of our business, investing in our capabilities, as well as expanding our reach across many countries/regions. Furthermore, recently investing in joining a well-structured group of consulting companies, serving varying disciplines that support our partners in all aspects of their needs, under GICG – Global Impact Consulting Group.

More successes to celebrate in the coming years.

Mahmoud Abdallah,

GM at JOBMASTER Group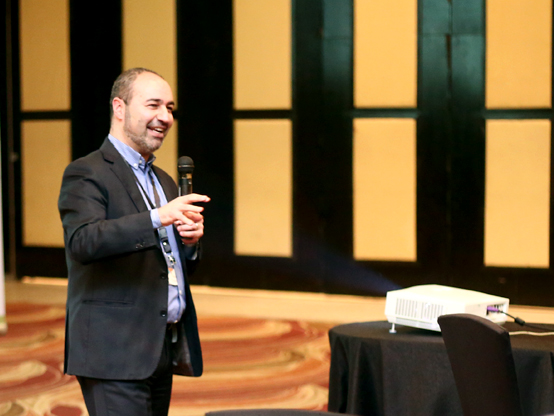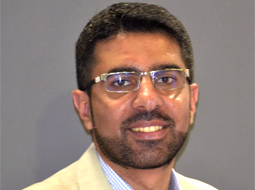 Ahmed Essam
SENIOR BUSINESS & HR COUNSULTANT EXECUTIVE COACH AT JOBMASTER HUMAN CAPITAL SOLUTIONS
Possess over 25 years of experience with top-tier multinational corporations. His work spans diverse industries, and his skill set has served various functions like: Business Strategy, B2B/B2C Commercial Operations, Customer Service, P & L Management, Turnaround, and High-Growth Strategies, HR Initiatives and Staff Development, Business Process Re-engineering, and Budget Management.