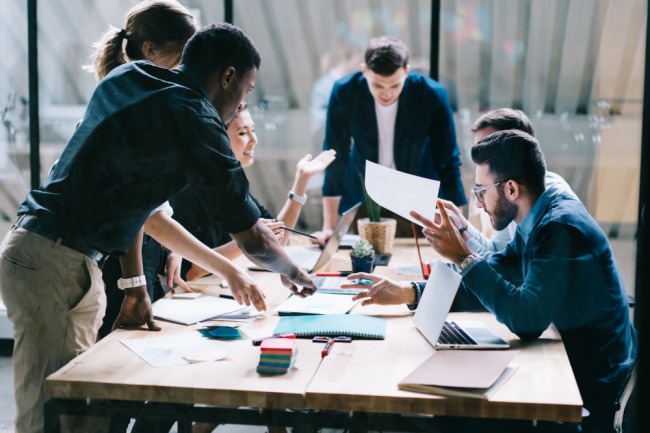 Employee Engagement Survey
The Employee Engagement Survey is a customized solution based on our years of experience and strong research on the aspects that are deemed the most necessary for measuring how passionate employees feel about their organization, leaders, and jobs. The survey is designed to holistically cover all aspects that affect employee motivation, satisfaction, and engagement in the organization while maintaining the highest level of anonymity.
To better reflect our clients' cultures, goals, and workplace issues, we provide a variety of customization options including adding/removing questions and demographic filters. The results of the survey assist the organization in capitalizing on the strengths and focus on the key development aspects concerning their employees. Our flexibility in administrating the survey includes both survey language and means; employees can either take the survey either in Arabic or English and written or online.
Contact us for more information businessdevelopment@jobmastergroup.com