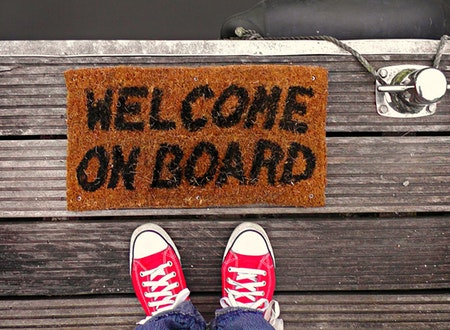 Employer Branding & its Relation to Attracting the Right Talents
Now that the global economy is raising up, the CEOs have a growing concern about finding and keeping the best talent to meet their growth desires.
Over the past years, the approach of building a strong employer brand, its influence on hiring and those who are responsible for overseeing it have changed. In 2014, several surveys have shown that percentages of talent shortages have reached 36% at global employers – reaching the highest percentage since 2007 – while in a 2015 survey it has been reported that 73% of CEOs were concerned about the key skills availability.
To begin with, leaders should focus on strengthening their organization's employer brand as retaining and attracting talents are easier to achieve when having a positive employer branding. A Harvard Business Review study has showed that, the employer branding importance for CEOs, HR and Marketing leaders has become more strategically important in building their 2020 global employer brand.
Nowadays, the organization's reputation extends beyond its customers, as it is important than ever to have a good reputation and to be perceived as a desirable workplace. A recent LinkedIn survey showed that 72% of worldwide recruiting leaders have agreed on the significant impact of employer brand on hiring.
What to consider in your employer branding strategy?
Ensuring an authentic reflection of your organization's culture and ethos within your brand is important as well. To increase brand reach, consider diversity in your hiring so you could create a messenger for a community you have not hired from. People will feel disappointed and misled if they joined your organization and felt that your brand was not properly represented.
On the other hand, you will have to decide – based on your target audience – how you would want to represent your brand. Solid people strategy and strong values are two main things that successful organizations base their employer branding strategy on. In addition, you need to know and focus on your audience; do you want to appeal to graduates? Or experienced professionals? You need to have a clear understanding on who you are planning on engaging, retaining and attracting.

One last thing, consider your Social Media presence as it gives businesses of all sizes a room for promoting their culture, people and most importantly their employer brand.