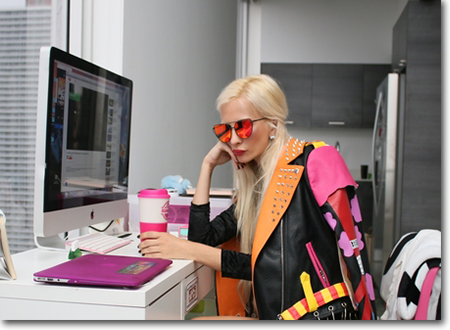 What does Millennial Workforce bring to your Organization?
One of the subjects that is currently having a strong debate involving economic and political interests is defining generations along with exploring their differences. In the employment framework, the generational shift is the area of a special interest nowadays, which has seen the arrival of the first digital natives in the workplace (the digital language native speakers).
The Self-motivated Generation
Millennial generation is defined by the young people born between 1980 and early 2000s, they are always seen as the digital experts and the ones with a go-getter attitude.
A study has showed that the majority of millennials - who are said to be extremely ambitious- , is highly considering opportunities with chances for personal growth and career progression. On another hand, it is said that they also attach more value to life leisure and family life than they do to wage employment. They are not only keen to find a job with social relevance but they also care a lot to influence and shape their workplace practices, culture and management.
They are cost effective as they eager to learn and grow, they are not running after money and paychecks are not the only thing they strive for, as they are intrinsically motivated, they always want to succeed and it is more important to them.
A survey done on 1,000 individuals has concluded that more than 90% of millennials consider their greatest need is mainly community and connection. While in business it is always, "the execution" the name of the game, "relationships" actually turn the conventional ways of doing things into extra ordinary.
The Digital Generation
In addition to their multitasking ability and high self-confidence, millennials are well educated, have great energy and high expectations for themselves. They prefer working in teams rather than individually, they always seek challenges and solve their problems themselves. They are skilled in technology as they grew up with computers in their homes, they will not only use the technology effectively but they will also recommend a bunch of advanced technologies for their employers, and if they are not satisfied with the technology offered to them they will figure out something else they can use.
As this ambitious generation is always plugged in through Social Media, they will even teach you how to use content management systems and Social Media for your benefit. A study has showed that your company's digital reach can be highly increased by hiring employees that are active on social media.
Good news for employers that by 2020 the millennial workforce will take up to 46%, they will have a generation of workers who are web marketers by nature!