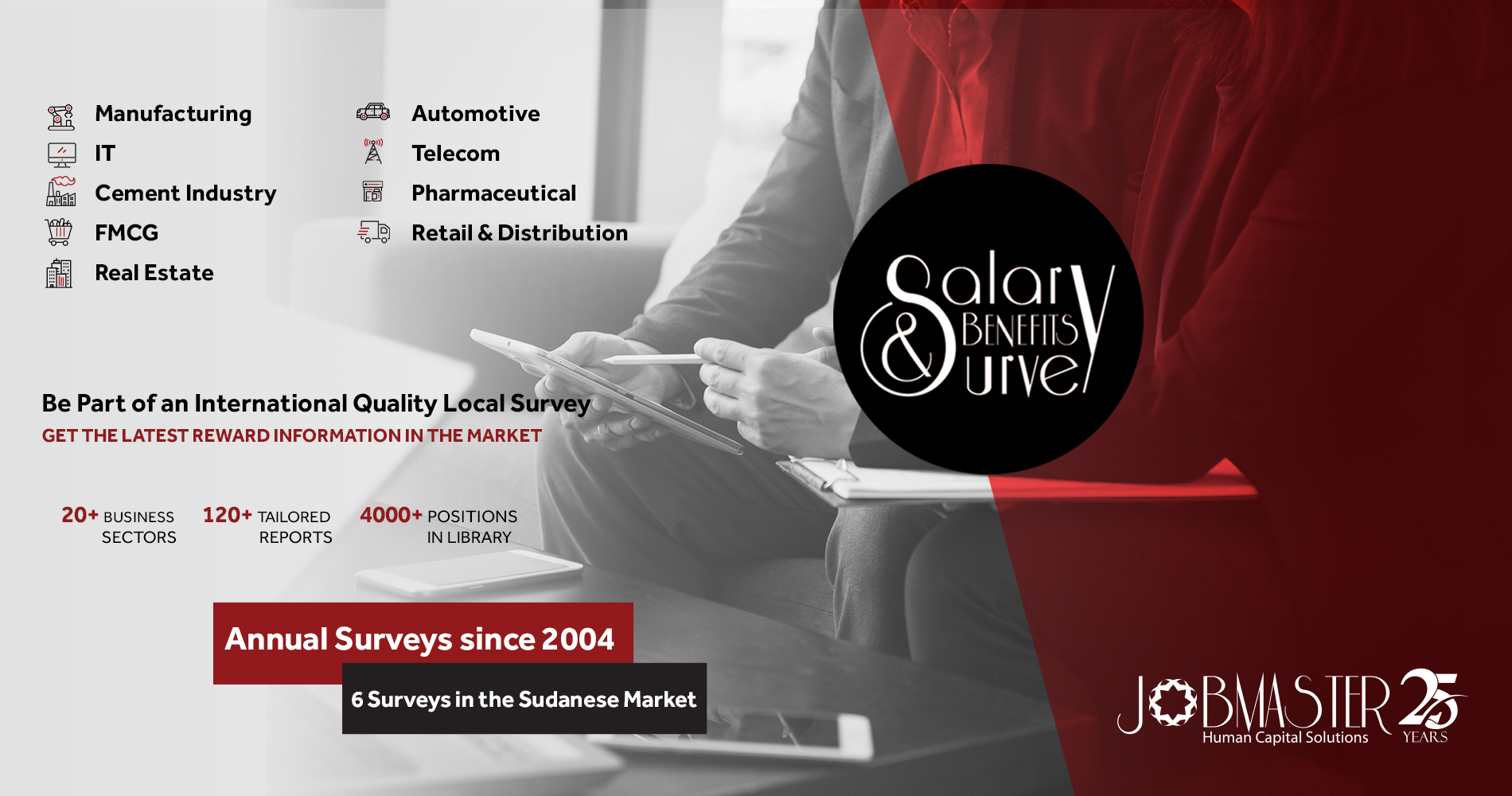 Salary & Benefits Survey
The objective of JOBMASTER's Salary and Benefits Surveys is to provide the Client with accurate and up-to-date information presented via a compensation and benefits report. Ensuring that the report represents significant added value for the organization.
Our surveys come in a variety of methods based on your needs, whether you need a comprehensive view of the market with our Annual Salary & Benefits Survey or a more customized, in-depth view of your sector with our Tailored Surveys, we are here for you.
Contact us for more information businessdevelopment@jobmastergroup.com