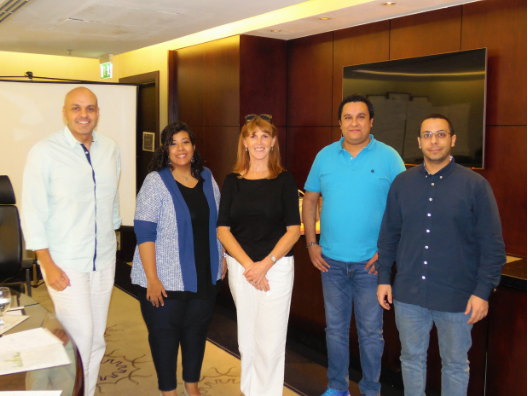 NEWS, NEWS & MORE NEWS: from your #1 CIPD provider in Egypt
Teaming up with Oakwood once more, JOBMASTER & CIPD delivered the second CIPD round from Level 3 -accounted as the Foundation Human Resources level- from the 16th of September till 20th of September 20, 2018 at Renaissance Cairo Mirage Hotel, Egypt.
This time was under the supervision of Deborah Groves who took the participants to the upgraded level from this course after obtaining the basics with Steve Harpum, the Chartered CIPD member who delivered the first round of the fundamentals of HR and the participants understood the major role of the field and the organisation, how to resource talent and how to develop as effective HR practitioners.
Deborah was able to cover with the participants some in depth topics as Recording, Analyzing and Using HR Information, Supporting good practice in Performance & Reward Management and Supporting good practice in Managing Employment Relations to watch the student's behavior post returning to their workplace and completion of their assignments.
Level 3 of CIPD HRP is the best fit for HR/ HRD Specialists, HR Officers, HR Administrators,etc..in any organization. So if this sounds like your next challenge and like to be trained from certified international instructors in only 6 months, please email us at the below and we'll get back to you: