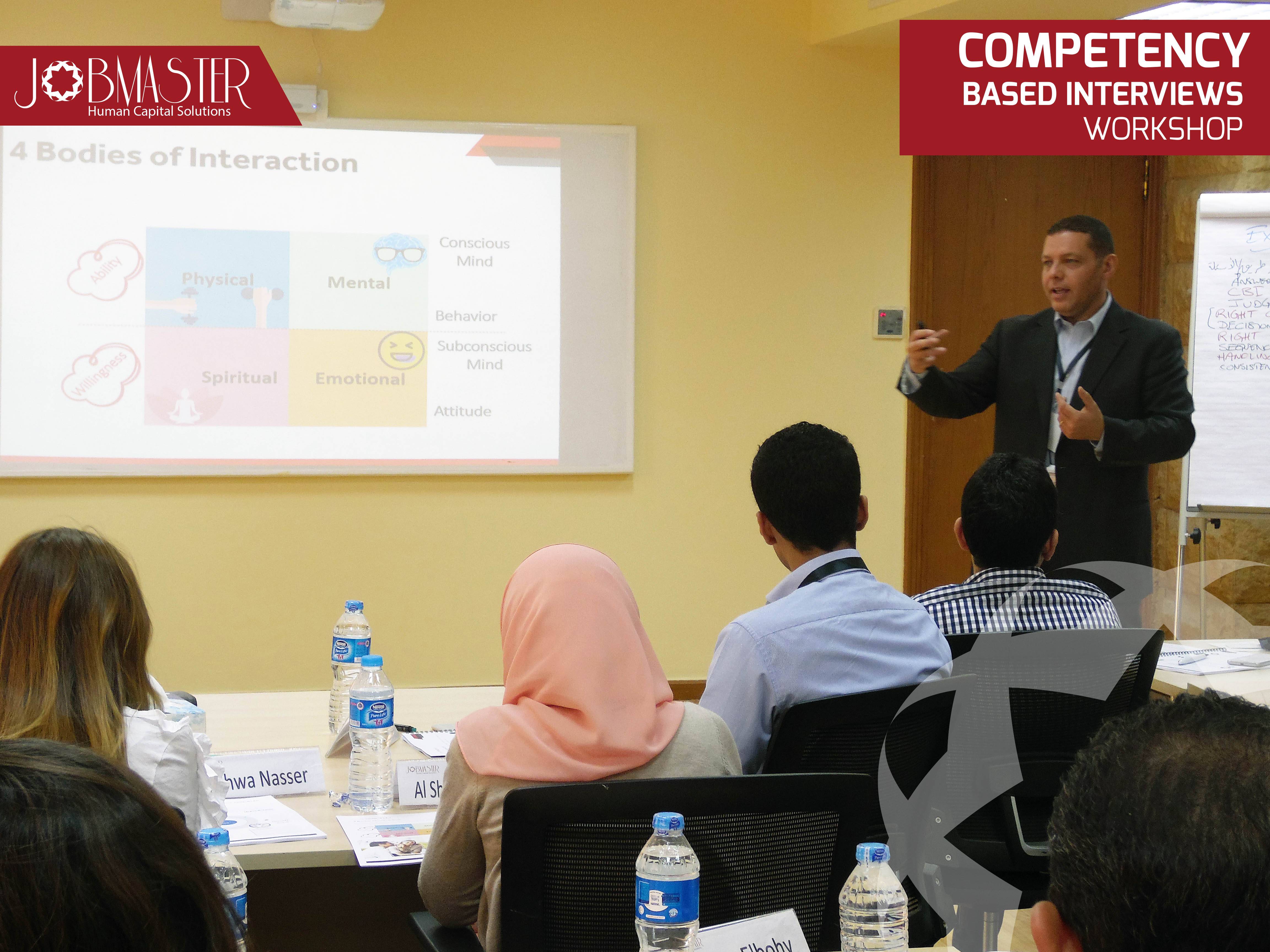 CBI Workshop Concluded
The JOBMASTER Human Capital Solutions recently hosted its expected CBI workshop featuring
Expert Consultant Hassan Helmy and accommodating HR professionals from various commercial
sectors syndicating professionals from FMCG, Real Estate, Telecom and Pharmaceutical enterprises.
The workshop is part of JMDA (JOBMASTER Development Academy), offering HR Learning & Development Workshops covering local and global HR accreditation that is increasingly needed in today's challenging work place.
The Workshop outline is divided into two parts, theoretical and experiential learning, including role playing, team engagement that ensure that our attendees learn by doing.
Entrants completing the workshop go through an assessment in order to get their JMDA Certification and become Certified CBI Professionals and get rewarded with the JMDA certificate.
Currently the assessment phase is still in action and the results will be announced soon.
contact us to find out moore about the upcoming workshops and service promotions.