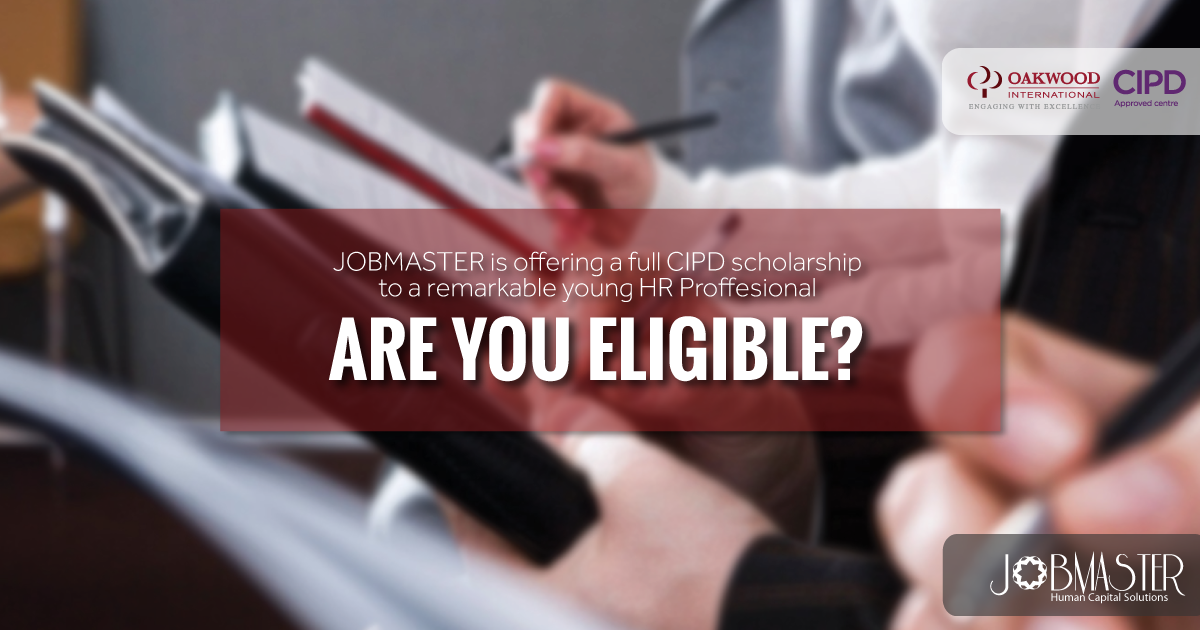 JOBMASTER's Full CIPD Scholarship Program
Are You Eligible?
As a core value of ours, we are always looking for new ways to empower and develop young professionals.
JOBMASTER has always been the place that guides future leaders and gives them the tools to stand out among thier peers.
That is why we are offering a Full CIPD Scholarship in the HRP Level 3 certification that will allow you to get your
Associate CIPD status that will open endless new opportunities for your career.
---
If you are 27 years old or less and have;
3 to 5 relevant HR experience

Excellent English

Average GPA (A / 3.5 / Very Good)

Experience with extra curricular activities
---